Club Racing Changes
Published 00:00 on 12 Jan 2021
Sunday club racing in the morning
While we have some exciting times ahead with the America's Cup series of events in our home waters, this will affect Club racing when our sailing programme resumes mid-January.
The Auckland Harbourmaster has requested that we are off the water by 1300 hrs so we don't conflict with AC vessel movements and to this end, we will hold Sunday club racing in the morning, regardless of the AC courses used.
This leaves club members free to follow the main event by themselves or stay for a TV viewing at the club.
Here is the schedule for club racing this January -

Sunday 17th Jan 2021
SP 24,25,26
Briefing 9:00am
First race start 10:00am
All classes
Duty roster: AC group (combo)
Sunday 24th Jan 2021
SP 27,28,29
Briefing 9:00am
First race start 10:00am
All classes
Duty roster: Sunburst group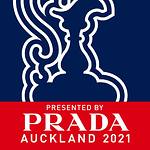 Last updated 01:04 on 14 January 2021