Club Sailing
Wakatere is a centreboard dinghy sailing club. Club racing is on most Sunday afternoons during our club season. Briefing 12:30pm / first warning signal 1:25pm / first race start 1:30pm.
We have a wide range of classes across our membership with juniors, seniors and families on the afternoon start line. We welcome any dinghy class and will usually give an individual start to a class with more than 5 entrants.
- CLASSES SAILED: Optimists, P Class, Starling, RS Feva, Windsurfers, Waszps, 29er, 420's, Laser and Laser Radial, OK Dinghy, Sunburst, Farr 3.7, 470 and A Class Cats.
Visitors are welcome with an entry fee of $10 for a strict maximum of 2 Club Sundays per season. Visitors must sign on and pay the Race officer on the day. Visitor results will not count for club races.

We strongly encourage membership as we are a volunteer run club. See membership details HERE.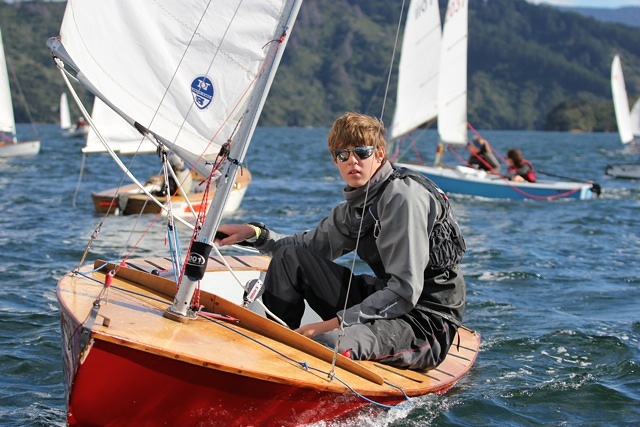 Upcoming Sailing Events
17 Sept 2017 - Bart's Bash Regatta
21-22 Oct 2017 - OK Dinghy Rum Bucket Regatta

9 Dec 2017 - Wakatere Junior Regatta

9 Dec 2017 - Wakatere Junior Regatta

9-12 Feb 2018 - Wakatere National Sailing Regatta

1-2 Mar 2018 - Auckland Secondary School Fleet Racing

Note: The major regatta for this season is the Wakatere National Sailing Regatta (9-12 Feb 2018) and includes: OK Dinghy Inter-Dominion Championship; Farr 3.7 National Champs; A-Class Nationals; Waszp National Champs.

See REGATTAS in the main menu for more details closer to the date.

Coaching
Juniors: coaching programmes are run for junior classes during the club season. They are organised by our volunteer Class Reps. They can have a focus on confidence building, fun and competition skills. All coaching programmes operate on a user pays basis.
Pathway for Juniors

- Learn to Sail Course - a YNZ course standard with an accredited coach
- Sunday morning coaching with our parent led team
- Sunday morning coaching with a YNZ qualified coach
- Afternoon club racing in Green fleet as soon as you are sailing confidently
- Green or Open fleet coaching after school & Sundays
- Regatta competition
- For a guide on changing classes and a link to the YNZ Performance Pathway - Click here
Seniors: For senior classes, midweek training evenings, group sails or weekend get-togethers are organised more informally by Class Reps.
Class Reps
Members should contact their Class Reps through our CONTACT page in the main menu to make sure they are 'in the loop' for their class.
Downloads
Last updated 20:21 on 18 September 2017