Waszp, A-Class, Moth, Windfoiler Mid Winter Racing
Published 05:11 on 22 Jun 2019
Numbers of foiling classes sailed in NZ are expected to build in the lead up to the 2021 Waszp Games held at Wakatere and the America's Cup in Auckland in the same year. Start foiling now.

What began as a 2 day regatta for the Waszp class is now extended to include the A-Division Cat, Int Moth and Windfoiler classes.

Mid-Winter Champs
Day 1: Saturday 6th July 2019
Day 2: Sunday 7th July 2019
Race docs on our REGATTA page
Entry payable at club registration ($60).
This is a registered Sailors for the Sea CLEAN REGATTA so use your best practices this weekend.
Save the Ocean. Protect your Passion
Keep our Waters Blue by Boating Green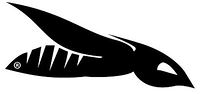 Last updated 22:49 on 19 February 2020