Club Clothing Returns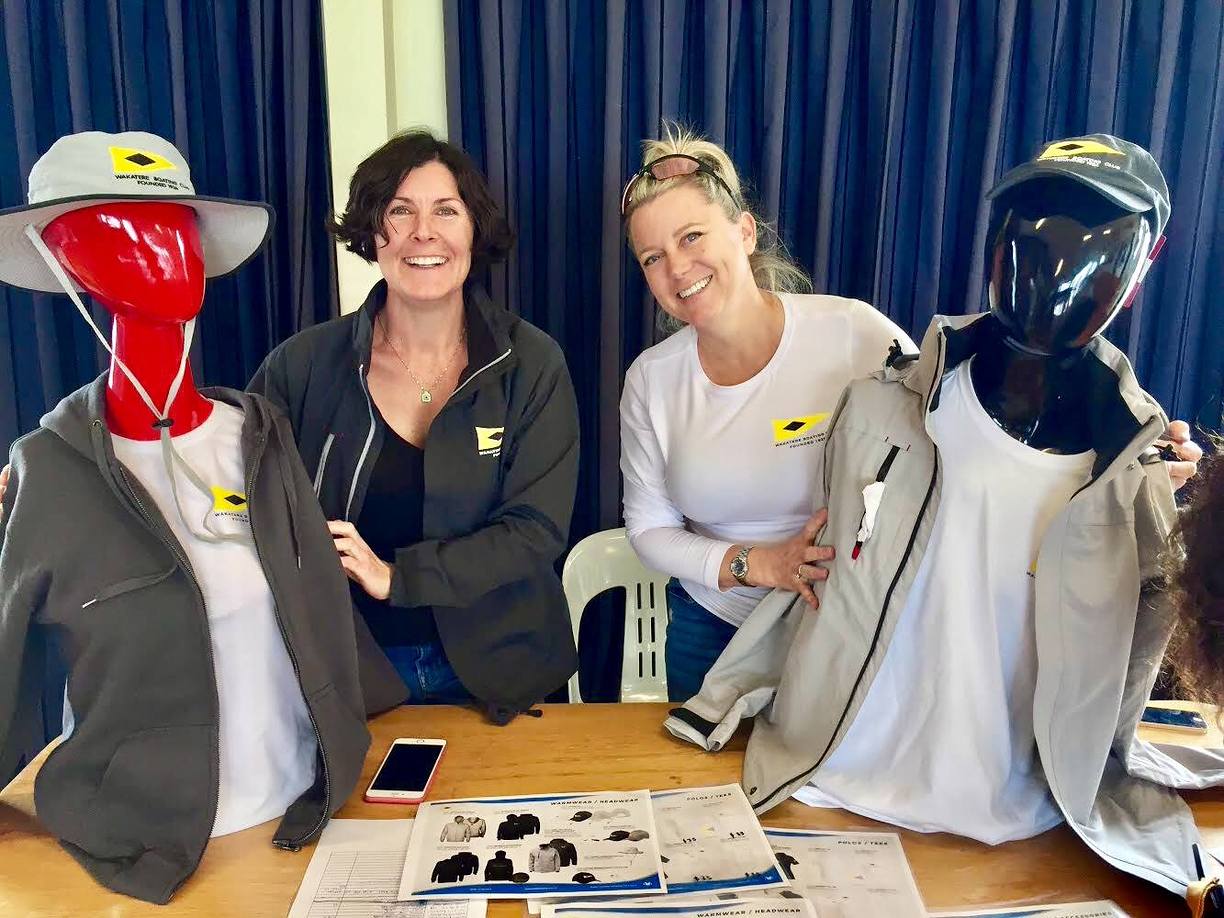 Published 00:00 on 23 Jan 2019
The shop is now closed. 10th Feb 2019.
The Wakatere shop is now open for club member orders for the New Year. It will remain open until Sunday 10th Feb 2019 which we hope is time enough for everyone to shop, shop, shop. Orders will be available for collection at Wakatere on Sunday 17th Feb 2019. Sorry no postage/courier options.

We offer a range of well designed, good quality club clothing with a few additional items added to the range for 2019. Our supplier is Events Clothing.
We do not hold stock so your order is effectively a custom order. Choose carefully using the specific size chart alongside each item. We offer Paypal (M/C, Amex or Visa). All prices are in NZ$.

Go to Shop in the main menu to browse and login to complete your order.
For any questions, email wakatere.clothing@gmail.com

PRODUCT RANGE

KIDS TEE - white or charcoal / sizes 8-16
MENS TEE white or charcoal / sizes S-3XL
WOMENS MAPLE TEE charcoal only / sizes XS - XL
WOMENS WAFER TEE white only / sizes XS - XL
MENS POLO charcoal or titanium (light grey) / sizes XS - 4XL
WOMENS POLO charcoal or titanium (light grey) / sizes S-2XL
MENS ZIP HOODIE charcoal only / sizes XS - 3XL
WOMENS ZIP HOODIE charcoal only / sizes 8-18
KIDS PULLOVER HOODIE charcoal only / sizes 2-14
MENS NZL JACKET charcoal or titanium / sizes XS - 2XL
WOMENS NZL JACKET charcoal or titanium / sizes 8-12
KIDS ASPIRING SOFTSHELL black only / sizes 6-14
YOUTH Short Sleeve RASH SHIRT Black only / sizes S,M,L
YOUTH Long Sleeve RASH SHIRT black only / sizes S,M,L
OZONE CAP one size / adjustable strap
UNISEX MICROFIBER SUN HAT silver or charcoal / sizes S,M,L
MARINE SPORTS BAG


Last updated 01:17 on 17 July 2019