Wakatere 1,2,3,4
Published 20:20 on 13 Nov 2017
As the first NZ Ranking Regatta for the season Wakatere sailors are 1,2, 3, 4!
We had 27 Optimist Open and 2 Optimist Green sailors representing Wakatere at the North Island Optimist Champs sailed at Lake Taupo last weekend, Friday Nov 10 – Sunday Nov 12.

The Open series consisted of 6 qualifying races raced over Friday and Saturday where 116 Open sailors were split into Yellow and Blue fleets each day, and then split into Gold and Silver fleets for the final days' racing on Sunday, with 59 sailors qualifying for the Gold fleet (including 14 Wakatere sailors) and 55 sailors qualifying for the Silver fleet (including 13 Wakatere sailors).
The Green fleet regatta was only scheduled for Saturday and Sunday, but unfortunately Saturday was too windy for this fleet, so they only sailed 3 races on Sunday.
The weather was a real mixed bag (as you would expect in Spring for Taupo). All sailors and parents arrived on Thursday afternoon and were greeted with warm sunshine and very little wind, which made rigging and registration a pleasant experience by the lakeside.
DAY 1: Friday morning dawned much the same with sunshine and only very light breezes, and after a short postponement in the morning, all sailors were sent out to sail in a light ESE breeze of about 5-7 knots, which eventually built during the afternoon to a nice 15-18 knots for the final race of the day.

DAY 2: Saturday forecast was 15-20 knots from the SE with gusts into the high 20s and COLD (12 degrees with a wind chill of about 7 degrees), and the forecast delivered exactly that! Many of the kids were nervous as the cold breeze was blowing on an overcast day, and there were many retirements during the days racing, mainly from the effects of the cold weather and cold lake water.
DAY 3: Sunday morning was once again a nice sunny day with very little breeze. The kids were all held ashore under postponement until about 11:30am and didn't start racing until 1pm. Only one finals race was eventually sailed in a very shifty and light SE breeze.
Well done to all Wakatere sailors for representing the club proudly, and thanks to all Wakatere parents and coaches for great weekend. All parents, coaches and kids worked well as a team and helped each other out with whatever needed doing or fixing, and the support and camaraderie was excellent to see from everyone. A dinner was organized on the Saturday night at Cobb & Co with 75 people attending, which was a lot of fun – a big thanks to Jodie Wilson for organising this.
Congratulations to all sailors that took part and completed the races in some very trying conditions, and especially to the following sailors:
Josh Hyde 1st Gold Fleet

George Lee-Rush 2nd Gold Fleet
Mason Mulcahy 3rd Gold Fleet
Robbie Wooldridge 4th Gold Fleet
Harrison Loretz 2nd Silver Fleet

James West 3rd Silver Fleet
Full results: https://www.ltyc.org.nz/498675/

Top image: Josh Hyde 2017 Bayleys Optimist North Island Champion
Bottom images: various Wakatere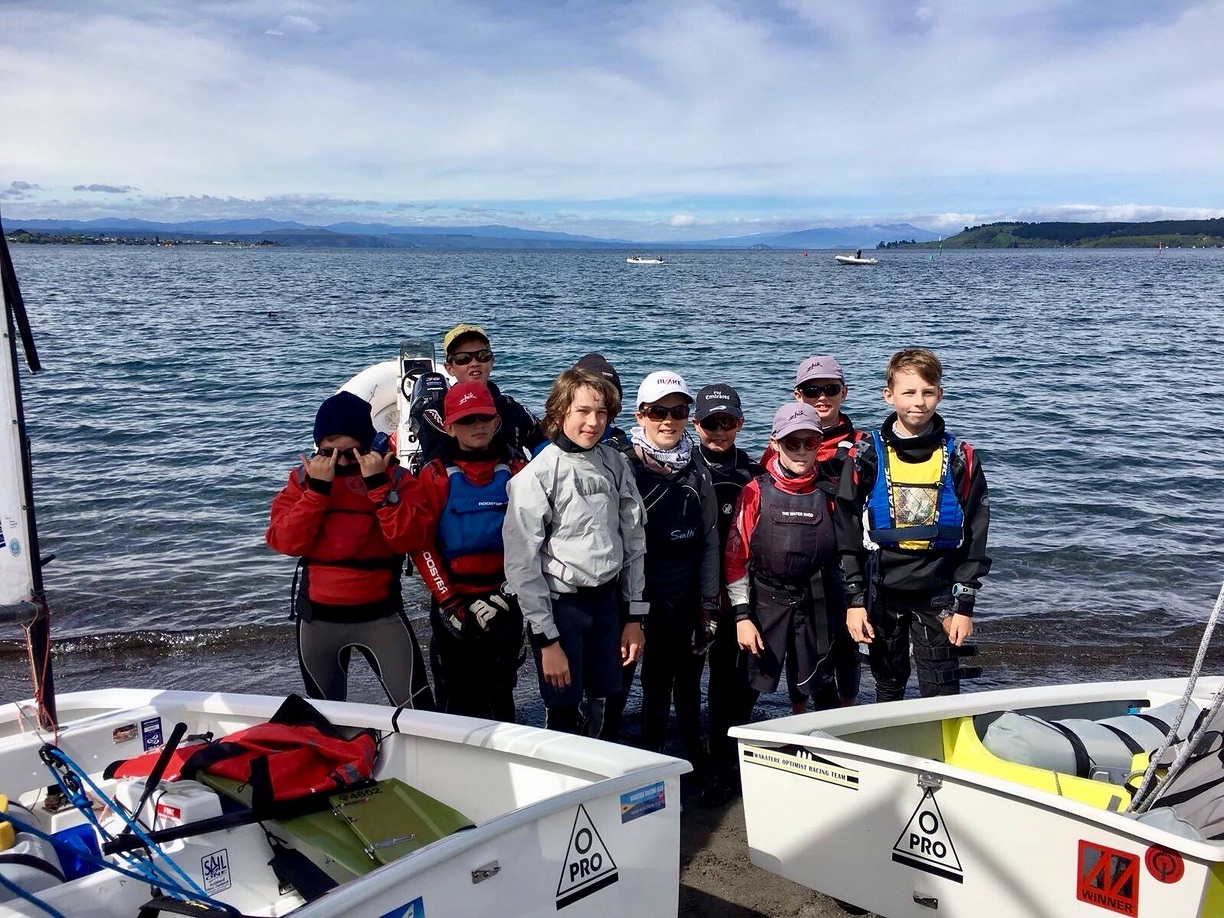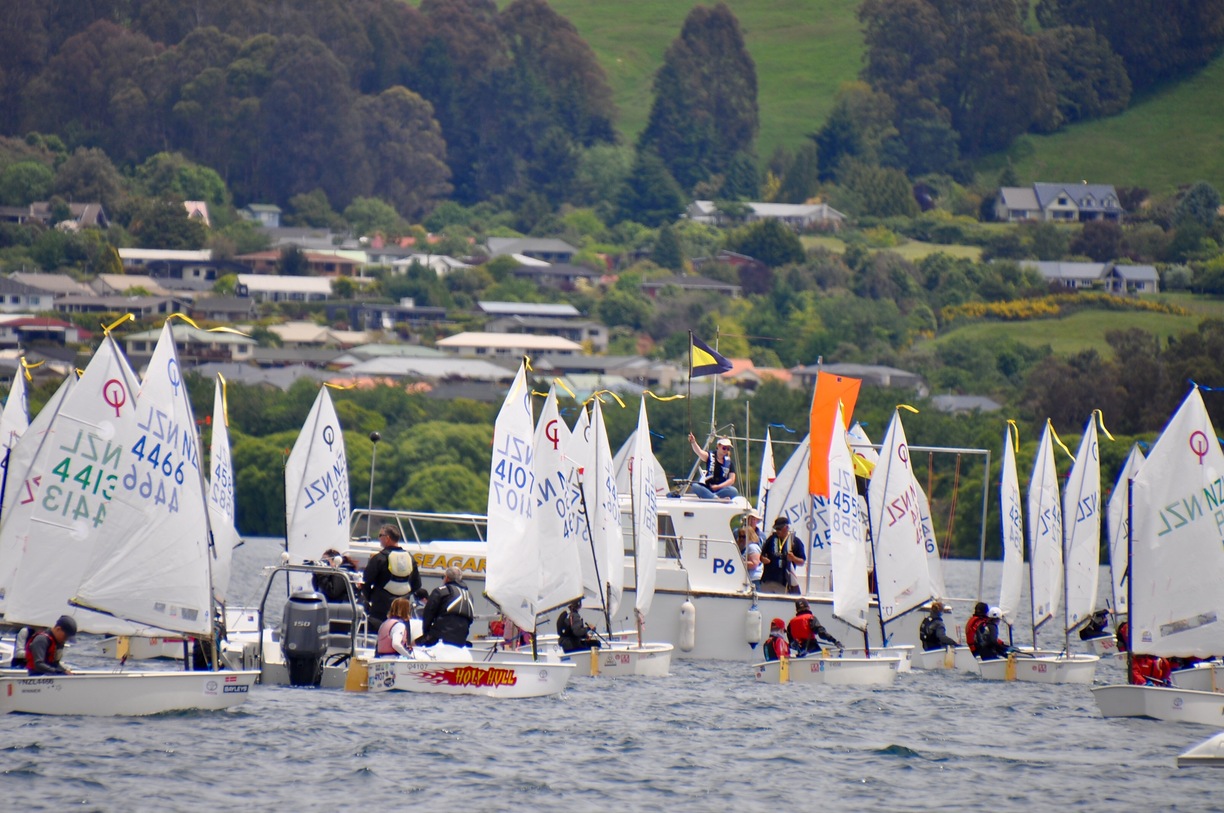 Last updated 01:46 on 8 March 2019