2020 Not the Worlds Regatta
This regatta is open to all boats of the OK Dinghy Class whose owners are current financial members of the NZ OK Dinghy Association and are members of a yacht club affiliated to Yachting New Zealand.

Racing 22nd - 23rd August 2020
Part of the NZOKDA tour. Points to count for the series.
Entry on the day in the Wakatere clubrooms.
Proof of club membership must be shown.
RACE DOCS
NOR
SI
ENTRY
HEALTH & SAFETY
Please ensure the public cycleway in front of the club (on the old road) is kept clear of boats and trolleys.

In accordance with Auckland Stage 1 water restrictions, no hoses or dinghy wash-down permitted.
VOLUNTEERS
Please contact Dean Coleman - dean@haurakipiling.co.nz
SCHEDULE
Registration: 9:00am - 10:00am Sat 22nd Aug
Briefing: 10:00am Sat 22nd Aug
Racing:
Day 1 - 1st Warning Signal: 11:55
Day 2 - 1st Warning Signal: 10:25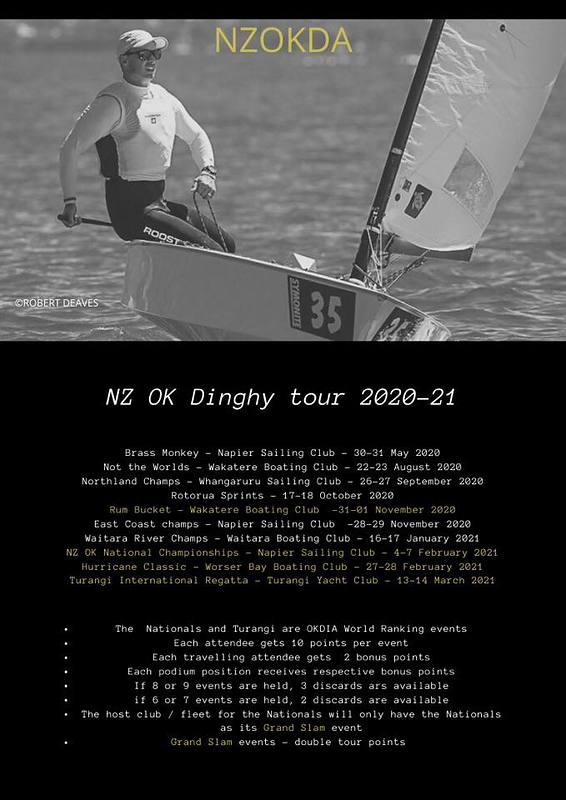 Downloads
Last updated 00:06 on 7 August 2020